Asar Service Program
The campaign applies to Toyota vehicles only as per Terms & Conditions and FAQs
Book a Service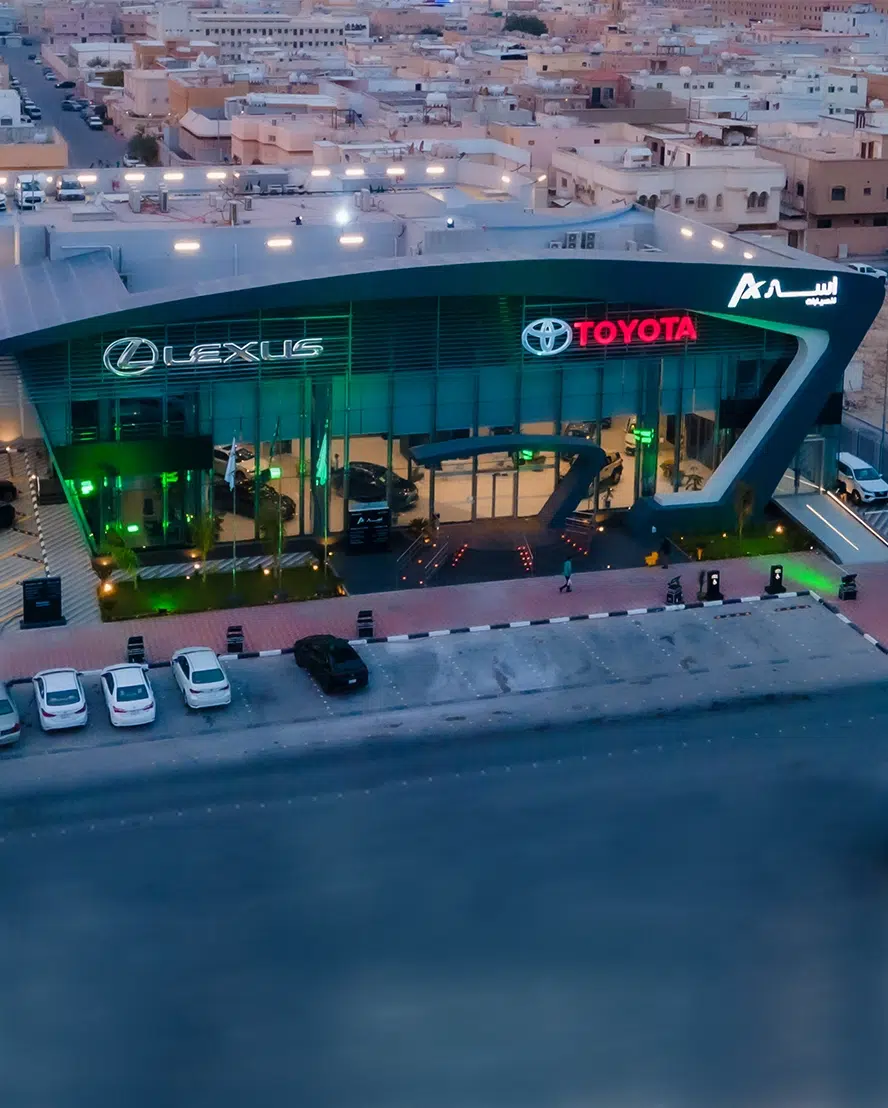 Asar Service Program
This Program is applicable to only for Toyota New vehicles which are imported through the authorized TOYOTA distributor in the Kingdom of Saudi Arabia (Abdul Latif Jameel Motors) which are been sold 1st Jan 2020 till the End of June 2023
Book a Service
Terms and Conditions
This Program is applicable only for new vehicles of Toyota model 2022 & 2023 which are imported through the authorized Toyota distributor in the Kingdom of Saudi Arabia (Abdul Latif Jameel Motors) which are been sold from January 1, 2023, until December 31, 2023, except (GR86 & Urban Cruiser & Crown) with the company's right to extend or terminate it anytime.
This Program is not applicable to fleet customers or vehicles sold in bulk under fleet contracts from all sales channels or vehicles sold as new from used cars department.
This Program of (1K, 5K, 10K, in addition to 15kservicefor diesel vehicles) is a part of your purchased vehicle with no additional cost on Customer, which will be performed as per the Owner's Manual at applicable Service Centers.
For Supra vehicles only 12k service is covered by JSP program which is the first service for vehicle as per the Owner's Manual.
Any additional job will have to be paid by customer.
Toyota Engine oil with these grades is used in this program (10W-30) for Gasoline engines,(15W40) for Diesel engines and for Supra used (0W20).
Customers are not entitled to claim labor, Spare Parts, Oil & Top up fluids value or exchange it with any other services provided by the company.
Customer can't claim for any missed service if the actual Kilometer reading exceeds 2,500 KM.
This program isn't transferable from one vehicle to another.
This program is valid for a vehicle even if the owner is changed.
If customer misses any service; the next service will be carried out which is closest to odometer reading.
Recommendations contained in the warranty booklet must be complied with in general, in order to maintain the warranty of the vehicle.
This document doesn't entail any responsibilities, obligations, rights, or claims conflicting to what is stated and according to the company's intentions.
The company has the right to change or cancel the Service Program at any time without a prior notice.