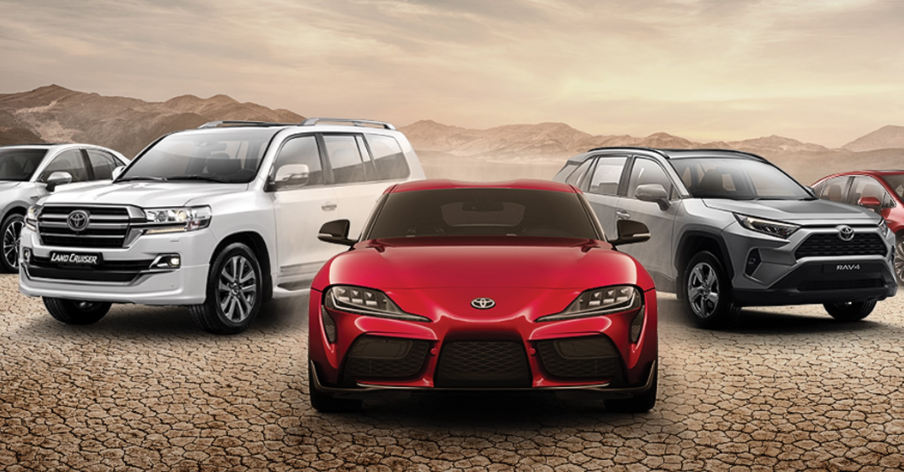 New York City, United States – February 2020
Toyota was ranked the number one motor vehicle company for the sixth consecutive year on Fortune magazine's 2020 "World's Most Admired Companies" annual ranking. Fortune also recognized Toyota as number 30 among the Top 50 "All-Star" companies surveyed, which included companies from various industries.
Commenting on the achievement, Eng. Munir Khoja, Executive Director of Marketing Communications at Abdul Latif Jameel Motors, the authorized distributor of Toyota vehicles in the Kingdom, stated: "Toyota's ability to continue topping this international ranking undoubtedly reflects on the Saudi market, where Toyota is considered one of the best and most popular automotive manufacturers in the Kingdom. This is based on its longstanding experience and ability to innovate and create new mobility solutions that enrich people's lives and meet their needs and aspirations, especially here in the Kingdom, where consumer demands are on the rise. This has been at the forefront of Toyota's priorities since it entered the Saudi market."
Fortune's "World's Most Admired Companies" list is widely acknowledged as the definitive report card on corporate reputation and is based on company surveys and industry peer ratings from senior executives, directors and industry analysts from around the world. For each company, the survey measures nine attributes considered critical to a company's global success, including quality of products and services, social and environmental responsibility, global competitiveness, and value as an investment, among others.
The renowned relationship between Toyota and Abdul Latif Jameel Motors was established more than half a century ago and has grown to become one of the most remarkable automotive forces in the Kingdom. Abdul Latif Jameel Motors is also one of the largest independent certified Toyota distributors in the world.
Under its principle of putting the guest first and its commitment to achieving excellence in all it has to offer, Abdul Latif Jameel Motors supports the widespread use of Toyota vehicles in the Saudi market through an extensive network of sales and maintenance centers strategically located around the Kingdom, providing peace of mind for the company's guests wherever they may be.